Solid Cash Advance Up To $5,000
Request your loan right now and get connected with solid lenders
Get Started
High

-End Information

Security
256-bit SSl

Encryption

TLS Security

Best Practices
About us
It's tough getting through from paycheck to paycheck during normal times, but when the times are difficult with rising prices, it can become quite a challenge. Many people are getting caught without the funds they need to pay for basic expenses, so when an emergency comes along, it could be worthwhile to ask for a quick cash advance. Since you're under no obligation whatsoever, why not take advantage of our free service to help you find a trusty lender? We are waiting to be able to help you!
Quick Cash Advance
When you're stuck without enough cash on hand to pay your bills or cover urgent expenses, get quick cash the easy way! Let us help you find a lender.
We Offer Fast Service
When someone sends us an online inquiry form for a cash advance loan, we know it's urgent that they get their money quickly. That's why we immediately forward the request to a group of reputable lenders who might be able to help.
No Hidden Fees or Additional Charges
When you sign an offer for a fast cash loan, the total fees are right there for you to see. No charges or fees will be added after you sign the offer. Sign with safety!
Perks of Online Cash Advance Loans
Completely flexible and secure
The lenders we introduce you to are flexible with the offers they present. They are more flexible when it comes to credit types and everything is safe and confidential.
Know What You'll Pay
When you send us a request for fast cash through our website we quickly try to help you find a lender. When you get an offer from a lender, you'll know precisely how much the loan will cost and what the payback terms will be. No unpleasant surprises with Sold Cash Advance Loans!
Simple Loan Process
You'll love the easy way you can get the quick cash you need! The form is simple and can be completed in just a few minutes. Send it off to us and you'll be surprised at how quickly you might get an offer to sign! Don't wait!
Typical Questions and Answers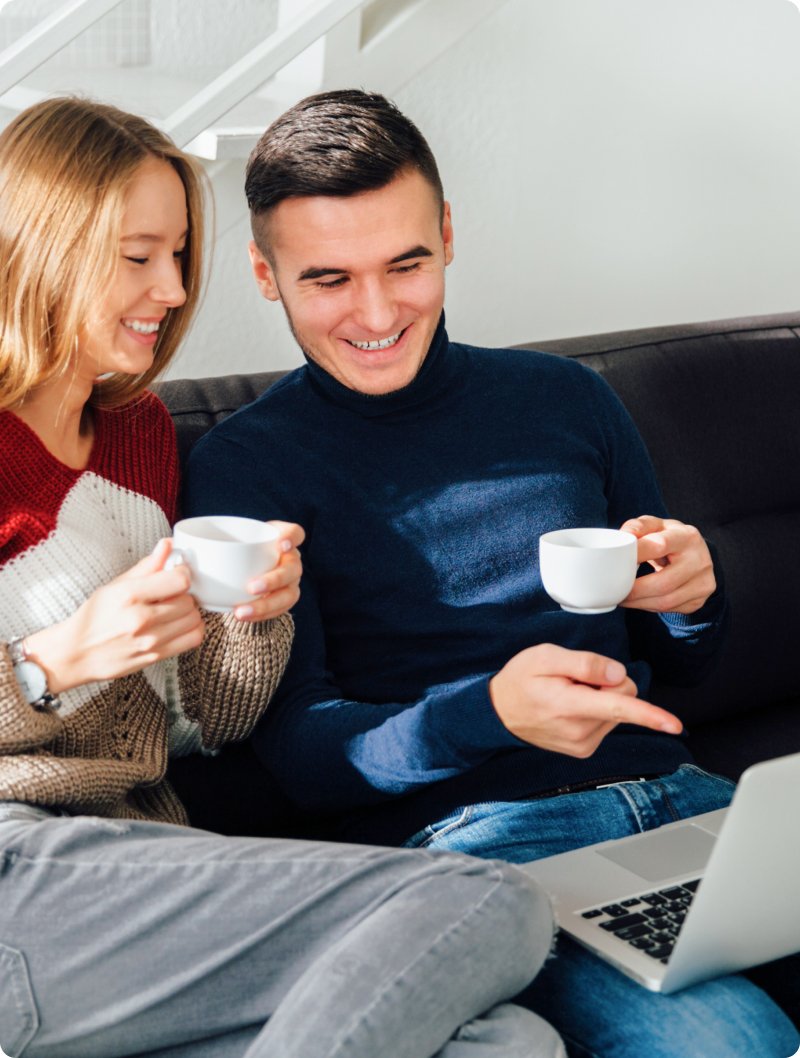 How do I know if I am eligible to get a cash advance loan?
You can find out quickly by sending your online request to Solid Cash Advance Loans. We'll send it to lenders who will give a quick credit decision.
How do I pay back a cash advance loan?
When you sign the offer that a lender sends you, check the terms of the payback. If it is unclear to you or you have questions, feel free to check with your lender. Find out the details before you sign it and send it back to the lender.
What are the restrictions for using the money?
That's one of the beauties of online cash advance loans. You won't be asked why you're in such a rush for money and there are no restrictions regarding how you spend the cash.
Will someone tell me when my payments are due?
Sure, your lender will make it clear to you on the offer you sign or when you collect the cash. If you're unclear about any of the details of the loan or when your payments will be due, reach out to your lender for the answers.
What Are You Waiting for?
Get started today and get a loan of up to $5,000!
Get Started